NETA Consulting was established in 2002 to provide executive recruiting and consulting services for public media licensees and related organizations. Our experienced staff can help you find the perfect candidate with the talent your station needs.
With combined decades of experience in leadership of public media organizations, the NETA Consulting team has a unique perspective on the public media landscape, culture, and people. 
Drawing on an extensive network of contacts within and outside the system, NETA consultants know the public media profession first-hand. We understand the challenges of multi-platform telecommunications and the next-generation opportunities for managers across the system.
 
 

"Thank you for helping us with our recruiting and hiring process. What a pleasure it was to work with both of you (Tom Rieland and Skip Hinton). Our management team is unified in this decision. I could not imagine having achieved this result without your expert counsel, facilitation, and coordination."

           

- 

 Ed Ulman, President & CEO, Alaska Public Media
SERVICES
Executive searches
Business strategy planning
DEI training and consulting
Mentoring
Onboarding
Benchmarking & research
Designing and consulting in newsroom/editorial development and management 
On-air performance coaching   
Public speaking and presentation services for staff, community boards/organizations 
ADDITIONAL SERVICES
In addition to executive searches, NETA Consulting provides environmental scans, organizational audits, financial reviews, budget planning, governance studies, cases for state funding, consulting services, and interim transitional management assistance.
CURRENT SEARCHES
RECENT SEARCHES AND PROJECTS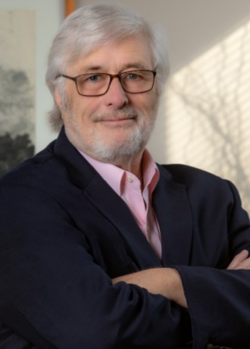 Skip Hinton served as the president of NETA and its predecessor, the Southern Educational Communications Association, from 1989 to 2017. In addition to overseeing staff and activities as NETA's president, Hinton also provided staff support and counsel for the public television Affinity Group Coalition, a policy and planning association that represents the interests and concerns of every public television licensee type. He served in a similar role for the Organization of State Broadcasting Executives (OSBE), an association of CEOs representing statewide public television networks.
During his tenure with NETA, Hinton established NETA Consulting as a service to support public media organizations in research, planning, and executive recruitment. During this time, NETA also established the NETA Business Center. The Business Center now provides outsource business services to dozens of public media licensees and other associated organizations.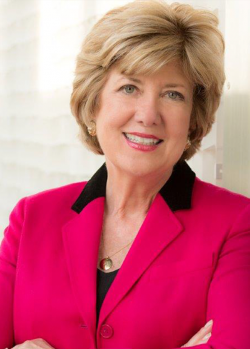 Linda O'Bryon has more than 30 years of experience in executive leadership at major public media stations, overseeing enterprises at the national and local level. Most recently she was president and CEO of South Carolina ETV and Public Radio, a statewide network of 19 TV and radio stations reaching throughout the state. After seven years heading the network, she retired in 2017, but has continued leading a multi-platform initiative.
During O'Bryon's tenure as CEO, the network opened a new state-of-the art radio production facility and completed a major renovation of the ETV Telecommunications Center. The network also launched a series of national programs, including A Chef's Life on PBS, winner of a 2013 Peabody Award.
She has served on the Board of Trustees of American Public Television (APT), a national program distributor, where she chaired the Finance Committee. She is also a member of Public Media Women in Leadership and offers mentorship support to emerging leaders.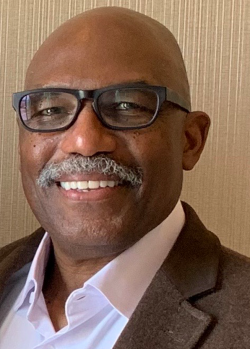 Milton Clipper is the former president of Public Broadcasting Atlanta. His career in management spans over 40 years in the media industry. He began his career with Post-Newsweek (The Washington Post, WTOP-TV, and WJXT-TV). After close to twenty years, Clipper left to run his own successful Washington, DC based advertising agency, serving a number of national clients. He was later persuaded to return to the industry on the public media side, overseeing membership, marketing, and creative services for WHMM (now WHUT), the PBS member station at Howard University.
Clipper has been invited throughout the world as an opinion leader, participating on many national and international panels, and has had several published papers. He has also sat on many boards, including Integrity CDC, the Atlas Performing Arts Center, Cultural Tourism DC, the Atlanta Chamber of Commerce, Oglethorpe University, Atlanta College of Art, Consumer Credit Counseling Services, Junior Achievement, Public Radio International, the Association of Public Television Stations, and was past chair of the Integrated Media Association
In addition to his work with NETA Consulting, Clipper is also the founder of Clipper and Company, a firm providing training and consultation in DEI. (See ad below.)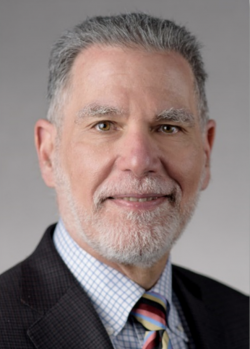 Malcolm Brett is the emeritus director of Public Media - University of Wisconsin Madison overseeing Wisconsin Public Radio and PBS Wisconsin including University public radio stations and public television resources that are part of Wisconsin Public. He also oversaw UW's distance learning facilities through its Instructional Communications Systems unit. Brett previously served as the executive director for Wisconsin Public Television.
During his 34 years at Wisconsin Public Media, Brett served as PBS Wisconsin's director of development as well as production manager for the national public television series, The New Tech Times. His extensive knowledge of public television includes development, production management, strategic and capital planning, budgeting, government relations and community engagement, principles and practice of editorial integrity, educational services, staff development, and DEI practices.
Brett has been honored for his service to public media with the Pillar of Public Service award from America's Public Television Stations and the Daniel K. Miller Leadership Award from PBS. Upon his retirement from the University of Wisconsin Madison he was granted Emeritus status in recognition of his many contributions to Wisconsin Public Media and public broadcasting.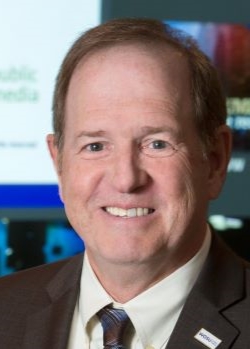 Tom Rieland has more than four decades of executive leadership in public and commercial broadcasting. Most recently, he served as general manager of WOSU Public Media in Columbus, Ohio. WOSU's coverage area includes over 2.5 million Ohioans served through its PBS, NPR, and classical music stations. Rieland led a strong, community-based, university-licensed organization that opened a new $32 million headquarters near the Ohio State campus. In 2021, WOSU concluded its most successful capital campaign in history. 
Rieland has extensive experience in strategic planning, university licensee strategies, creative nonprofit collaborations, editorial integrity issues, technology innovation, and educational engagement. The Ohio State press published his history of detailing the birth of educational broadcasting: Sparks Flew – WOSU's Century on the Air in 2019. Rieland has a degree in mass communications from the University of Wisconsin-La Crosse and a master's degree in journalism/political science from the University of Mississippi.
Rieland has served on many community boards including the United Way of Central Ohio and the Gateway Film Center. He served two terms on the PBS Board and as chair of the NETA Board and the Public Media Affinity Group Coalition (AGC). He served on the founding board of the Public Media Venture Group (PMVG) and twice as president of the Ohio Educational Television Stations. Rieland retired from WOSU in January 2022.
NETA Consulting can help you to reach diverse and experienced professionals to bring their skills to your station.
Questions or need more information? Feel free to reach out to us at any time. Contact us. 
Helping your organization harness the power of diversity, equity and inclusion.
A primary resource to organizational success is grounded in the understanding, recognition, and utilization of diversity, equity, and inclusion. These vital elements should be infused into every aspect of an organization's operation and culture.
Our customized workshops provide a platform for your entire team to harness the power of diversity, equity, and inclusion.
Visit our website at clipperandcompany.com.
Members of NETA receive a 5% discount.
(404) 441-6413 ∙ Atlanta, GA ∙ Washington, DC